Mutual Materials has been in business for more than 120 years.
We were founded in 1900 as Builders Brick Company with one plant located in Seattle.  Since then, our company has grown and our name has changed but we still value creating quality products that continue to build beauty that lasts. Today, we are the largest family-owned supplier of masonry and hardscape products in the Pacific Northwest with operations in Washington, Oregon, Idaho, Montana and Western Canada.
A Family Owned Northwest Company
As a local family owned and operated company with fifth-generation family leadership, Mutual Materials was founded in 1900 by Daniel Houlahan as Builders Brick Company.  Following the Great Seattle Fire of 1890, our brick literally rebuilt Seattle and can be seen in many historic buildings today. As our company grew and expanded with new product lines and new geographic locations, the company name changed to Mutual Materials in the 1960's.
Today, Mutual Materials is a major employer in the Pacific Northwest. Our products continue to build beauty that lasts through community hospitals, schools, stadiums, businesses, family homes, public parks and home landscaping. Mutual Materials employs over 400 people and operates manufacturing plants and retail branches throughout Washington, Oregon, Idaho, Montana, and British Columbia.
Washington Manufacturing Awards 2016
Seattle Business magazine
Chairman's Century Award 2016
Eastside Business Awards 2016, Bellevue Chamber of Commerce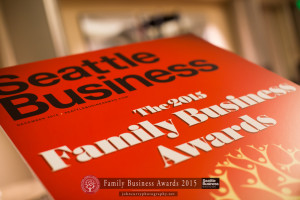 Family Business Awards 2015
Seattle Business magazine
Women of Influence 2016
Kendall Anderegg, President, Mutual Materials
Puget Sound Business Journal
How Can We Help You?
If you have questions on product selection, ordering, or helping to find professionals for your project, please contact us.