In recent years, fire pits, walkways, and patios have topped the list for new home additions. Why not get ahead of the game and build these for your home and for the next buyer? Whether you're selling your home in six months, or you simply want to keep up with the trends of your neighborhood, consider these five ways to quickly add curb appeal to your home.
Add Curb Appeal with 5 Key Outdoor Projects
1. Fire Pits
Backyard fire pits have become must-haves in recent years. Many homeowners build fire pits because they provide warmth while adding atmosphere to an outdoor living space.
Fire pits allow homeowners to enjoy their outdoor living spaces throughout the year, offering heat and homey elegance. When accented with comfortable outdoor furniture, a fire pit can help potential buyers visualize themselves enjoying the backyard. Here are some of the products used most often to build outdoor fire pits:
2. Walkways
Not only do many homeowners want fire pits, they want a walkway that leads to the fire pit. Walkways provide a structure and order to the backyard and can be used to draw attention to gardens, outdoor play areas and other backyard elements.
3. Patios
Adding a patio automatically increases the value of your home since it adds living space outdoors. For ultimate convenience, build a patio right next to your house, preferably in the area that affords the most privacy from any neighboring homes. These patio products can help you, and future owners of your home, enjoy your backyard:
4. Retaining Walls
Retaining walls can serve multiple functions; both practical and decorative. They can hold back soil from a building or structure while also preventing down slope movement and provide support for vertical grade changes. They also can serve as an effective runoff solution. Potential home buyers will see retaining walls as a value add as they can also maximize the amount of useable yard by defining spaces. Here are some of the materials commonly used for residential backyard retaining walls:
5. Driveways
You probably rarely think about the appearance of your driveway, but this may well be the first feature a potential home buyer sees when they visit your home. Installing brick or stone in place of gravel, dirt or even an already-paved driveway can transform what might be a buyer turn-off into the focal point and most memorable aspect of your property. If you haven't thought about it before, check out some of the materials you can use to step-up the look of your driveway: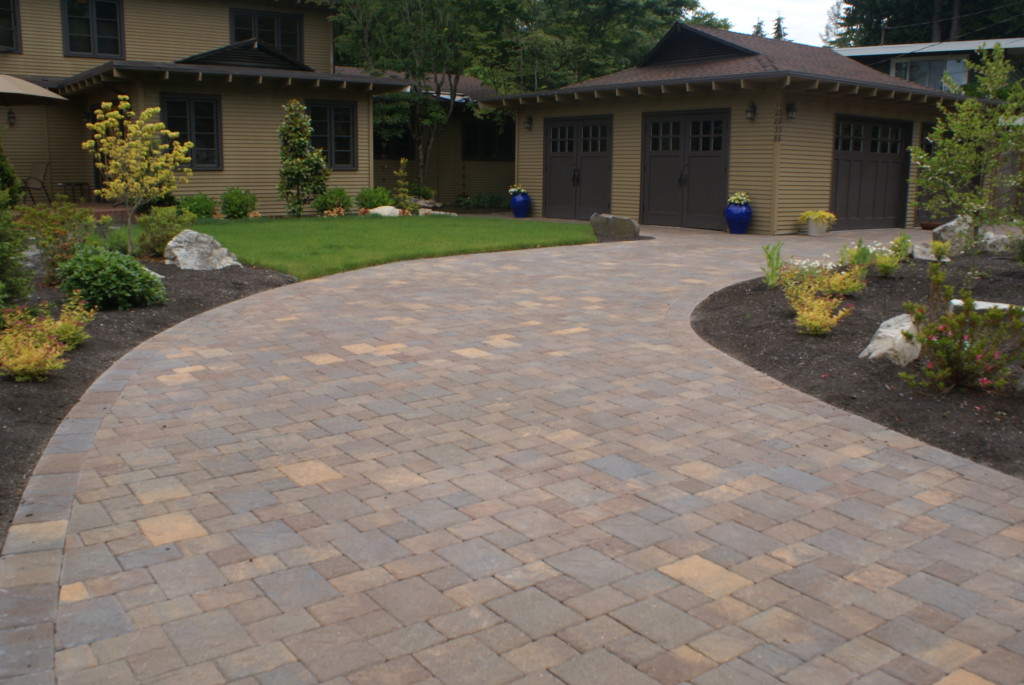 When it's time to increase your home's curb appeal these projects can take your property from so-so to highly desirable. You can do many if not all of them yourself which is an added bonus whether you want to increase curb appeal to sell your home or to increase your pride as a homeowner.